Image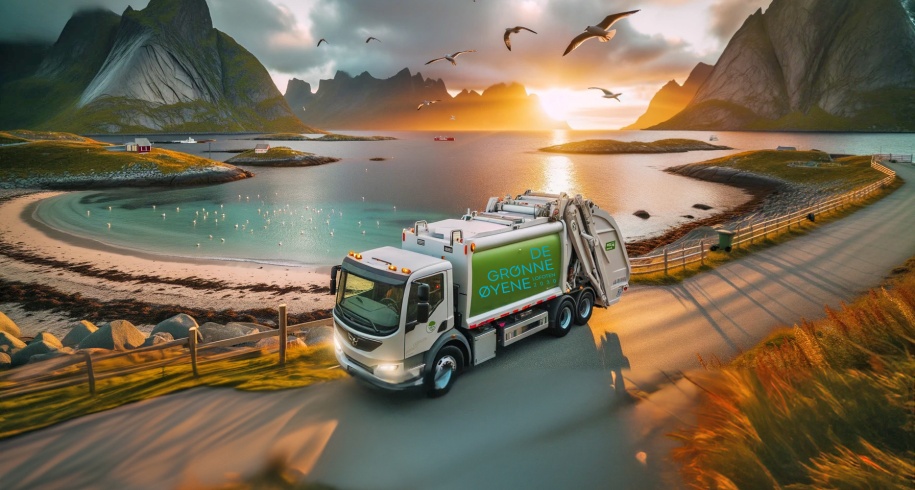 17. October 2023
Exciting News!
Lofoten Waste Management IKS (LAS) has, in collaboration with Vågan and Vestvågøy municipalities, received a grant of 4.5 million kroner from Klimasats.
This funding is specifically allocated for the purchase of two fully electric waste collection vehicles to be used for waste collection in Lofoten.
The application was made in close cooperation between LAS, Lofotrådet, and the two municipalities, after LAS became a partner in the program Lofoten – The Green Islands 2030.
The Environment Directorate highlighted in their grant letter the overall coherence of the project. LAS needs to rethink its current logistics solution to operate these vehicles. In more central areas with appropriate infrastructure and shorter distances, it's possible to directly replace fossil-fueled vehicles with electric alternatives. However, given our distances and climate, managing heavy electric vehicles is more challenging, which is why LAS must revamp its logistics to make it work.
Local environmental stations must be adapted for transferring to larger vehicles, which will now drive to the landfill instead of the waste collection vehicles. This will reduce the total kilometers driven, further decrease emissions, and also reduce noise and wear on the roads. Overall, this initiative will have positive ripple effects far beyond the investment itself.
The support we received from Klimasats is crucial for implementing such a measure in Lofoten. And we at "Lofoten – The Green Islands" find it incredibly exciting to see that LAS wants to take the lead and try out what could become the first fully electric waste collection vehicles in the region.
It's through collaboration that we will achieve our goal of a low-emission society. The support for these vehicles is a prime example of what we can achieve when we work together towards a shared goal.